blog
Back
Events Happening in Vancouver During October
Fall is in the air, and there are plenty of activities and events happening indoors and outdoors in Vancouver during October. Whether you are itching to see live music again finally, or you want to explore Vancouver, something is going on.
Eric Church
There are still tickets available to see Eric Church during the Gather Again show on Friday, October 29th. Roger's Arena is easily accessible by public transit, such as the Sky Train that stops right outside the venue. We are also a quick walk away, making us one of the closest hotels to Rogers Arena.
It's football season, and BC Place is home to Vancouver's home football team, The BC Lions. Cheer on the team by wearing orange and black; you'll be dressed for the festive season, both sporty and spooky.
Visit a Pumpkin Patch
The Great Pumpkin might be too big to take with you, but you can visit Southlands Heritage Farm and pick out your perfect pumpkin. While visiting, this beautiful farm also has farm animals to see and an apple orchard. It is recommended that tickets are purchased in advance. Time slots are available starting at 3:30 pm to 7pm on weekdays and 9 am to 2pm on Saturdays, and 9-5 on Sundays. Located in Vancouver at 6767 Balaclava Street at West 51 Avenue, Southlands Heritage Farms is accessible.
Drink Like a Wizard
Vancouver's first wizard-themed pop-up bar, The Wizard's Den, lets you be both the potion master and drinker. This alcohol-infused interactive experience is 90 minutes and is the perfect outing for anyone magically-inclined, or magically curious. You and your party will complete challenges to unlock potion ingredients. With these ingredients, you will brew your concoctions with the help of the Den's potion master. The Wizard's Den is on until December 31st and is located at 904 Granville Street, Vancouver. Tickets are $46 and must be purchased in advance.
If you are checking out any of these festive fall haunts and events, make sure to book a room at the Georgian Court Hotel. We combine stellar service, and home comforts with an unbeatable location step away from popular spots and public transit.
Back
Recent Post
November 14, 2021
Things to do
The holiday season is coming, and with it comes Christmas markets, winter festivals, and merriment. A great way to find unique gifts, Christmas markets are also a great way to explore different cultures that have all made Vancouver home.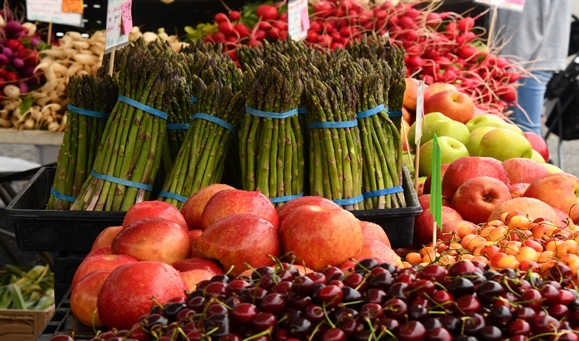 May 03, 2021
Things to do
Whether you're looking for fresh produce, homemade honey, or handcrafted gift items, you can't go wrong with any of these local Vancouver farmers' markets.
Prev Post
Next Post