blog
Back
Upcoming Sports Events in Vancouver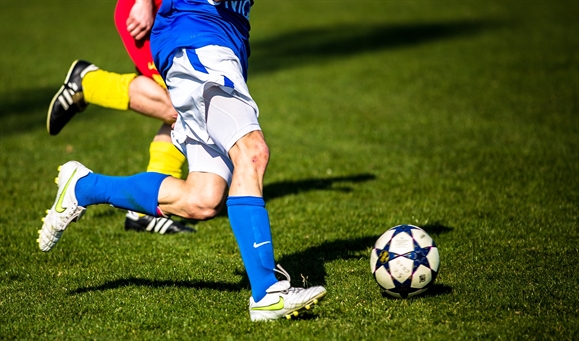 Photo by: Phillip Kofler
What is a trip to Vancouver without catching a game featuring one of our much beloved sports teams? No matter what time of the year you visit our west coast city, there is always someone to cheer on, whether they're playing hockey, soccer, or football.
Vancouver Canucks
The Vancouver Canucks have been on an extra hot streak this season! With newly appointed captain Bo Horvat at the helm, our hockey team has won seven games in a row recently and are currently coming in as the third top team in the Western Pacific division. Check out their
schedule
and catch the boys in action at one of their home games at Rogers Arena this month.
Vancouver Whitecaps
The 2020 season home opener for the Vancouver Whitecaps takes place on February 29 at BC Place. The professional soccer team, who just drafted Florida International University goalkeeper Daniel Gagliardi and midfielder Ryan Raposo from Syracuse University, will be playing against Kansas City. Take a look at their match
schedule
and make sure to snatch up some tickets if you happen to be in town during one of their home games.
BC Lions
With six out of nine home games landing on weekends, the BC Lions's 2020 season schedule is making attendance at their football games extremely convenient— especially for spectators with young families. Have a peek at their game
schedule
to see the full list of dates. The Lions will be playing against the Edmonton Eskimos for their 67th
home opener on June 27.
The Georgian Court Hotel Vancouver is within walking distance to BC Place and Rogers Arena, making it incredibly easy to get to and from any of the games and matches. Along with being conveniently located in downtown Vancouver, our hotel has elegant and spacious guestrooms and suites, outfitted with thoughtful details like Nespresso® coffee machine and environmentally friendly glass water bottles.
On-site amenities including a hot tub and infrared sauna make for a luxurious experience for our guests. And, make sure to stop in at our own Frankie's Italian Kitchen & Bar for a great meal before the big game
. Get in touch to make your reservations.
Back
Recent Post
January 23, 2020
Things to do
What is on next month in Vancouver when it comes to concerts? The lineup this February is both impressive and seriously diverse.
December 24, 2019
Things to do
Can you believe 2020 is almost here? There are so many different ways to celebrate the New Year in Vancouver — and so many great events that are close to the Georgian Court Hotel!
Prev Post
Next Post