blog
Back
Even More Must-See Concerts in Vancouver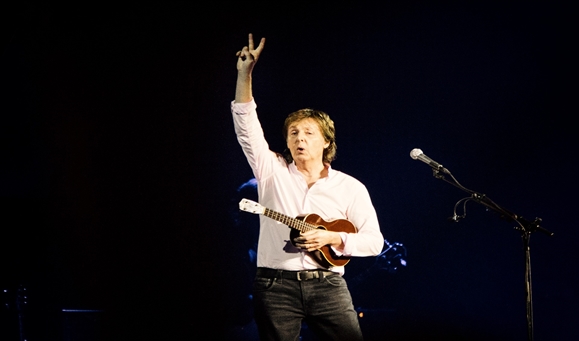 Source: Pixabay. Author: DarkWorkX.

The stage just keeps on getting hotter in Vancouver, with even more amazing artists coming to town in the coming months. From rock and roll legend Paul McCartney to operatic icon Andrea Bocelli, the lineup is a who's-who of musical royalty.

Conveniently located right in the heart of downtown Vancouver and within walking distance to both Rogers Arena and BC Place, the Georgian Court Hotel is your best choice for accommodations in the city, especially if you're going to see any of these shows! Plus, our boutique hotel features a wide variety of beautifully appointed guest rooms and suites, with fantastic amenities including our on-site Frankie's Italian Kitchen and Jazz Bar — which features top local and international musicians four nights a week. Music lovers rejoice! Make your reservations today.

Andrea Bocelli
Known for having one of the most beautiful voices in the world, classical solo artist Andrea Bocelli is touring in support of his new album Si, which is his first recording of new material in 14 years. Along with songs from the new release, Bocelli will be performing some of his best-known operatic arias and popular hits. He appears at Rogers Arena on June 13.
Shawn Mendes
The pop singer and songwriter is touring in support of his self-titled third album, which is due out on May 25. The album follows up his hit 2016 record, Iluminate, which produced the #1 single, "Stitches." Mendes appears at Rogers Arena on June 14.
Corey Hart
Canadian icon Corey Hart is on his very first major arena tour across the country since 1986! Fittingly called The Never Surrender Tour (in tribute to one of his classic hits, "Never Surrender"), the show will also feature special guests Glass Tiger. Hart releases his new EP on May 3, a copy of which comes with all tickets to the concert. Hart appears at Rogers Arena on June 25.
Paul McCartney
The rock and roll icon and former Beatle is back in Vancouver for the third time in seven years. Before 2012, the last time McCartney was in Vancouver was in 1964 when the Beatles played Empire Stadium. This time around, the legend will be performing songs from his latest album, Egypt Station, as well as hits from his solo albums, and his days with The Beatles and Wings. McCartney appears at BC Place on July 6.
Queen + Adam Lambert
The critically acclaimed combination of Queen and Adam Lambert is back on a 25-city arena tour. Brian May, Roger Taylor, and Lambert will be performing a brand new show, with all the fan-favourites that celebrates the iconic band's history and glory. Queen + Adam Lambert will appear at Rogers Arena on July 10
Backstreet Boys
Right on the heels of wrapping up their hit Las Vegas residency, The Backstreet Boys are heading on their biggest arena tour in 18 years in support of their new album, DNA. The group rose to fame in the early 90s and have sold more than 100 million records all over the world. They are the best-selling boy band of all time. The Backstreet Boys appear at Rogers Arena on July 27.
Back
Recent Post
April 23, 2019
Things to do
Vancouver is a great place to visit if you're a sports fan. Along with the Canucks and Whitecaps, it's also home to one of the best teams in the Canadian Football League: the BC Lions!
March 23, 2019
Things to do
It's official: spring has sprung in Vancouver. And that means it's a perfect time to bask in the beauty of the botanical gardens in the area!
Prev Post
Next Post