blog
Back
Check Out the Vancouver International Dance Festival Next Month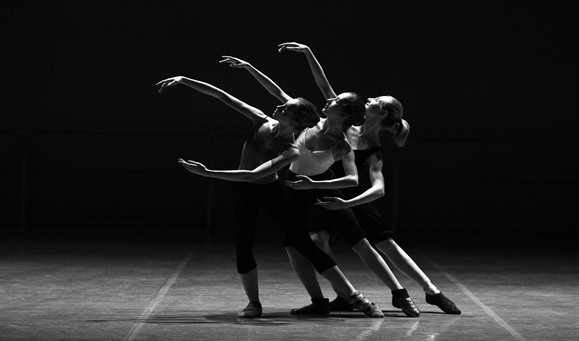 Photo by: romanen
The
Vancouver International Dance Festival
celebrates its 20th anniversary this March. Taking place at various venues throughout Vancouver from March 6 to 28, the festival presents a diverse and exciting lineup of performances and workshops by contemporary dance artists from Vancouver, Canada, and all around the world.
Among some of the highlights include Hungary'sFerenc Fehér who will be performing his piece, The Station. Conceptually, it explores a supernatural, mysterious force that animates Fehér and co-creator Dávid Mikó as they dance in an organic and mechanical way. Another must-see is Modus Operandi, a Vancouver-based troupe performing improvisationally to a score. The work moves through the concepts of shifting perspectives, invisibility, and rhythm as a motor for dynamic possibility.
There are also quite a few of free performances held at the Roundhouse Exhibition Hall and the Woodward's Atrium, featuring a Bharatanatyam-inspired contemporary duet from Toronto's inDANCE, and a collaboration from Vancouver's Now or Never Crew and Boogaloo Academy, which combines high-flying energetic hip-hop and breakdancing with motivating philosophies that aim towards empowering the next generation of artists.
Many of the venues VIDM hosting VIDF performances are walking distance from the Georgian Court Hotel Vancouver, making the festival a really great and accessible way to enjoy some local culture. Along with our convenient location,
our downtown hotel also has a wide variety of spacious, stylish, and exquisitely comfortable guest rooms and suites to choose from, outfitted with thoughtful features like Nespresso® coffee machines, complimentary Beekman 1802® bath amenities, and a bathrobe and slippers for extra luxury
. Get in touch to book your stay with us today.
Back
Recent Post
March 16, 2020
Things to do
Along with natural beauty, our west coast city also boasts a vibrant cultural scene that both nurtures local talent and attracts international stars — and leaves visitors will no shortage of things to do when they are visiting.
February 21, 2020
Things to do
Travelling doesn't mean having to comprise your exercise goals. In fact, you can keep your health on track and then some — especially if you're staying with us here at the Georgian Court Hotel Vancouver!
Prev Post
Next Post